Products For Sale

I sell the following working dog products for people that want more out of their working dogs.
Tracking Collars for Pig Hunters
Electric Collars for Dog Owners
Breastplates for Pig Hunting Dogs
Dog Repair Kits for Pig Hunters
Chewballs: Donít let your dog chew tennis balls anymore! The chemical reaction between the chewing and the glue on the balls removes enamel from your working dogs teeth and makes them weaker and more prone to breaking.
Pup Collars, Dog Leads, Harnesses and Muzzles
Bite Pillows and Bite Tugs
T-Shirts and Polo-Shirts
I'm pleased to bring you these working dog products.
How To Order
Please contact me for a price list and order form.
Payment
Payment for pups, working dogs or working dog products is by direct deposit into our bank account for the full amount up front. Please send me an email to request our bank details and after you have done your deposit using YOUR SURNAME AS THE REFERENCE, email me to notify me that you have done this.
We will then check the account and when payment confirmed, will despatch your order. Shipping is around a week across Australia.
General Terms and Conditions of Sales
Deposits for any items are non-refundable. Any repayment dates and agreements must be adhered to as agreed in writing. If any repayment problems occur each party must notify the other party by email in writing. Payment for goods and services is by Direct Deposit into our account. Our dogs are Vet checked and certified and our products come with full warranty.
---
Training Collars, GPS Hunting Dog Tracking Systems and Dog Containment Systems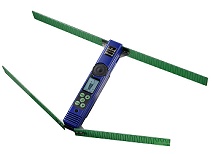 ---
Toughest and Lightest Breastplate in Australia
High quality stop rip sandwiched in between the shade cloth for ultimate protection
---
LED Lenser H14
The most powerful headlight in the world.
215 lumens 215 mtr beam so you can see plenty of pigs and your dogs at night.
Be safe and get the best headlight you can so you can back your dogs up in the dark of night
Normally $140-$150 each. Buy here for $100 each.

---
Tracking Collars - Telemetry (Non GPS)
Tracker Classic with 2 collars (2 collars max on unit) $799 inc delivery
Full Warranty included
20km range approx on flat, 4 kms in the thick stuff
Good solid product with small antennae and proven in the Australian bush for 15 years +
---
Tek 1.0 GPS Tracker or Tek 1.0 GPS Tracker&Trainer combo
By SportDog Brand
12 Dogs Max
12km range
Legal in Australia unlike Garmins (get caught using a Garmin $250,000 fine or 10 yrs)
$799 tracker only kit (no collars) or
$999 tracker & trainer kit (its a tracker and electric trainer in one unit)
Tracking collars for each dog $299 (track only)
Tracking and electric training collar for each dog $499 (track and train, must have track and train unit)
Training collar for each dog $299 (train only, must have tracker&trainer combo unit)
1 week delivery direct from manufacturer to you
Australia wide warranty and legal gps tracker with free electic collar trainer inbuilt in combo kitd- its awesome.
Don't buy an illegal Garmin - get a legal Tek 1.0 from us and have it there in 1 week from when you order.
We highly recommend this product to customers who want rich features in a gps tracking system for upto 12 hunting dogs.
Click here to order a kit and tell us what collars you want eg: (tracking only or tracking and electric training combo)